A reader recently provided a web site on driving in Japan.
I looked through the web site as it contained many new and interesting information regarding driving in Japan. I felt it was best that I wrote an article on it for the benefit of all readers concerned.
First of all, to answer the question that many readers have asked this blog, "Can Malaysian driving license be used in Japan?". Japan is a signatory of the Geneva Conference 1949 and likewise its revamp of 1968. But Japan does not accept Malaysian driving license as it is unlike Singapore, Australia, United Kingdom, Thailand and many other countries.
The Japanese authorities will only accept the use of Malaysian licenses in the form of International Driving License (I.D.L.) or International Driving Permit (I.D.P.). So, what should Malaysians going over to Japan do if they should wish to drive there?
Malaysians going to Japan should therefore be prepared to convert their domestic license into I.D.L. or I.D.P. before their trip to the Land of The Rising Sun. The international driving license can only be issued back home. The I.D.L. are issued on a year to year basis. It costs RM150 per year. Renewals however can only be made back home, here in Malaysia. To renew it, it is necessary to fill a form called JPJ L1.
Many readers have inquired can I.D.L. be renewed overseas? Can't it be renewed at Malaysian Consulate or Embassy in other countries? Unfortunately, the answer is "No". So it looks as if one has to come back to Malaysia if he or she wishes to renew the license.
But alas, all is not lost. A former J.P.J. officer, a friend of mine, who is currently working as the Assistant Manager of my institutes, advises, you can sent it back to Malaysia. Friends and family member can assist you to renew it for you and then send it back to your overseas. A little of a hassle maybe, but still, it can be done.
Finally, before going over to Japan with your International Driving License, have the license ideally translated into the English language. This is for the benefit of the Japanese authorities, whom as you know, are not fluent in Bahasa Malaysia anyway.

Drivers who possess domestic licenses of their own country can use their country's license to drive here in Malaysia.
As a matter of fact, this provision is allowed for by the Geneva Conference of 1949 and 1968. All signatories to the above conference have agreed to accept each other's license for use in their respective countries.
However, member countries have the rights to impose certain rules and regulations from time to time. Foreign drivers arriving in a particular country must abide to the rules imposed by the host nation.
For example, England, it is said permits drivers visiting its country as a tourist or on a short social visit to rent a car from a rental car company and drive it all over the country to view the beautiful sights available. The above amenity accorded to tourists is one of the cheapest and most convenient mode of seeing a country which one happens to be visiting.
Before proceeding any further with today's topic for discussion, it should be reminded that although the Geneva Conference 1949 and 1968 allows a person to use his domestic license, nevertheless do remember two important things.
These two things are:
i) Domestic licenses should be valid, meaning it shouldn't be expired.
ii) Do bring a translated copy of your license either in Bahasa Malaysia or English. This would facilitate local official, the Police or the Road Transport Department people in their work.
If you are a history student, like myself, you would surely have learnt that World War I (1914 – 1919) and World War II (1939 – 1945) and other squabbles were ended by famous treaties. The 1st World War was ended, for instance, by the League of Nations in 1919. The 2nd World Was, ended when 2 atomic bombs were dropped in Hiroshima and Nagasaki in 1945.
The peace agreement signed at the United Nations, have not only ended the World Wars, other bodies affiliated to it, like the International Labour Organisation (I.L.O.), the World Health Organisation (W.H.O.) and United Nations Economic and Social Organisation (U.N.E.S.C.O.) and International Monetary Fund (I.M.F.) are functioning actively all across the world today.
Besides the above world bodies, which signatories member countries agree to abide with, and as I said, the Geneva Conference 1949 and 1968, another world body has agreed to the usage of domestic licenses.
In my Highway Code class which I conduct in a driving institutes in Kampung Jawa, Klang, students especially foreign ones from India, Bangladesh, Myanmar and Pakistan even, often pose this important question to me. They have frequently asked of me, "Can foreigners use their domestic driving license when they come and work in Malaysia?"
As per the text book I use for my lecture, and published by the J.P.J. entitled Kurrikulum Pendidikan Pemandu (K.P.P.), in short, the answer to the above question is Yes.
As a lecturer for the above course for over 25 years now, it has always been my contention that foreign licenses can indeed be used in Malaysia. The simple explanation is "Malaysia is a signatory of the Geneva Conference 1949 and 1968″.
But of late, colleagues and driving instructor friends of mine have come up to me to ask this question which foreign students frequently confront me. My usual answer to the above question of Yes has met lately with much disapproval.
It has come to a stage whereby I have no other alternative but to come out with an explanation. Lest, other people especially comrades, friends, fellow instructor and students who follow my lectures, begin to have the opinion that I'm not well versed with J.P.J. rules and regulations.
For this purpose, permit me to provide some explanation to the above problem. Due to certain reasons, which I am not in a liberty to expose, the Transport Department in Putrajaya has decided to do away with the automatic conversion of domestic licenses into Malaysian licenses. In short, the J.P.J. has decided upon this decision.
Some readers from this blog from India for example, have written in to lament that they have not been able to get their domestic licenses converted.
The Malaysian government possesses the right to lay down rules and regulations. Foreign visitors to our country should be aware of one thing. When coming or visiting a country, a visitor is normally accorded certain privileges. For example, visitors are given the privilege of good service by the Tourist Department.
But some visitors who visit our country, feel it's their rights to have their domestic licenses automatically converted into full Malaysian licenses. This is indeed wrong assumption.
Although Parliament may not have passed any laws as yet, the government, and in this case J.P.J., can from time to time make necessary changes to its existing rules and regulations. J.P.J. Putrajaya can through circulars to state J.P.J. offices, alter existing rules and regulations, In such cases, it therefore becomes law.
Though I am not in the government services, unfortunately have no access to the above alterations mentioned above. I am writing this article based upon my vast and long experiences, which has spanned over more than 40 years.
It is therefore my assumption and contention, that the J.P.J. latest decision to deny conversion of domestic licenses from, for example, Bangladesh, India, Myanmar and Indonesia to name a few, is within the rights of the Road Transport Department to do so.
So, what can foreign drivers do about such decisions which they may or may not like?
Actually, there is nothing much a foreign driver here in Malaysia can do. For one, a foreign driver who feels he needs to have a Malaysian driving license can take steps to get the above license by going for a test.
In England, a foreign driver has to apply for a full British license after being given a period of 120 days to drive. Likewise, if a foreign driver here in Malaysia has the necessary qualifications, he or she can very well appear to test for a Malaysian driving license.
Short of the above suggestion given, the only other alternative for a foreign driver to do is to seek his or her Embassy or Consulate's assistance regarding the subject of using their domestic licenses here in Malaysia.
Try bringing up the question of the Geneva Conference 1949 and 1968 decision made by all signatory nations. I doubt anyone can get very far with it these days.
Via this article, I have explained rather explicitly regarding the conversion of foreign license into full Malaysian driving licenses as faced by some foreign nationals. It is therefore hoped that in the future, such question similar to these will no longer be submitted to this blog for my advice.

Getting married in Malaysia is not a problem really. Find 2 witnesses and go to the Registry of Marriages. One to act as witness for the gentleman. The other for the lady. And "bingo", you're married.
But has anyone ever contemplated the "hassle" a couple has to go through in a "Divorce"? By now you might be wondering how the question of marriage and divorce ever come to be involved with Driving School Malaysia Blog of all things.
Read on. Permit me to explain. In the end, you'll surely understand.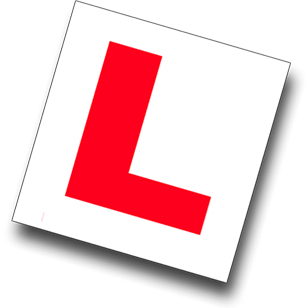 You see, recently the blog received a poser. A lady driver, from somewhere overseas asked: "My international driving license is getting expired soon. How do I go about renewing it?"
To be frank with you, over the years involved in the driving school business, I have yet to lay eyes on a Malaysian International Driving license. I only know it costs a "whopping" sum RM150 per year.
As to the question the above lady asked, how am I to know? Well, as they say, all questions asked, should be answered, right?
Asking around for assistance, some old instructor friends said this and that. In fact, the more I asked, the more perplexed I became.
Finally, luckily, an ex J.P.J. friend provided me the answer. But the question given really sets me thinking. Please read on. I assure you, you'll eventually agree with me.
So, how do I go about renewing my Malaysian International License?
Firstly, you can't renew it overseas. Not at the Malaysian Embassy definitely, or the Malaysian Consulate.
The required procedure is:
i) You can only renew it back home, in Malaysia.
ii) Must one come home personally? I am yet unsure about this.
iii) Can one renew the license on our behalf? Also unsure.
iv) Supply 2 coloured photographs (passport size).
v) A RM150 renewal fee (for 1 year).
vi) Obviously a few forms have to be filled.
vii) Come home a little earlier before your license expires.
As for item (ii) and (iii), no affirmative answer could be given. The prerogative to permit another person to act on the owner's behalf lies with the Department's officers. It must also be noted that a "new" copy of the International Driving License will be issued.
Secondly, thinking about how difficult it is to renew our Malaysian International Driving License when it "expires", the question asked is "Is it worthwhile to get it at all?"
What happens if your International License expires while you're say in Australia or England? Then you obviously can't drive.
At the end of the day, think about it carefully. The authorities should also contemplate about this problem seriously.
Anyway, I hope the lady succeeds in getting her license renewed.
So before you rush into getting your International Driving License, think over carefully too. How do you renew it? I maybe right by saying "getting married" in Malaysia is easier, after all.