In my last article, I have highlighted 5 traffic offenses under the Road Transport Act 1987.
In this article, I will continue with another 5 traffic violation that most Malaysian vehicles drivers may not be aware of. In this article, I will include 5 other traffic offenses which are punishable under the Road Transport Act 1987.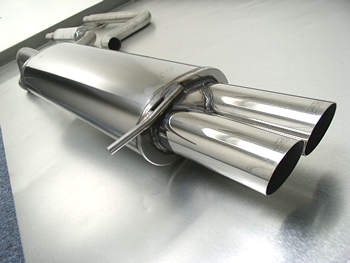 1) Exhaust or silencers not in good working condition.
Exhaust or silencer units of vehicles are important items. Many motorists do not realise that both these items prevent sound pollution as well as air pollution.
If I remember clearly, an official of the Environmental Unit once told me, any sound emitted either by a factory or a motorized vehicle that exceeds 85 decibels is deemed to be said "contributing" to sound pollution. So motorcyclists who conveniently dismantle their exhaust or silencer units of their machines should beware. You could via circular K 103 (c/u) be handed a summon any time soon by the police or J.P.J. for such an offense. If you are unlucky to be hauled to court, the judge will hand you a RM150 penalty.
2) Meter not functioning.
Do you know that should you be stopped by a road block and the meter of your car or motorcycle is unfortunately not functioning, you are indeed in hot soup?
These 2 items not functioning, via circular K104 M.V. (c/u) can get you a RM150 penalty. Those interested in law be reminded that Section 119 (2) allows the good judge the good right to impose on you a RM150 fine.
3) Tyres without treads.
You must be aware by now that driving with tyres that are without treads is against the law. K 105 M.V (c/u) says it's illegal. The courts on the other hand under Section 119 (2) of the R.T.O. 1987 provides for you to be imposed a fine of RM150.
One last advice though, a good tyre should possess a tyre tread of at least 60% to allow you not to be prosecuted by the law.
4) Blocking traffic except in cases of allowing passengers to disembark.
A driver who stops his vehicle and in the process blocks traffic flow has committed an offense. Unless the driver does the above with the intention to allow passengers to disembark, a driver who stops and at the same time blocks traffic flow will be charged under circular K 113 M.V. (c/u). A RM200 fine is allowed for by Section 119 (2) of the R.T.O. 1987 to be imposed upon you.
5) Failure to switch off the engine and not applying handbrake when stopping a vehicle.
When a driver stops his vehicle and he does not remember to switch off his engine, he is in fact contravening circular K 116 M.V (c/u). For such an offense, R.T.O. 1987 allows a driver who has committed such an unreasonable behavior to be fined to a tune of RM150 under Section 119 (2).
In the process of writing this article, I have made some research into the subject. Highlighting these traffic offences to readers with the hope that readers will take note of them will be worth the effort if readers do not end up being summoned by the authorities.