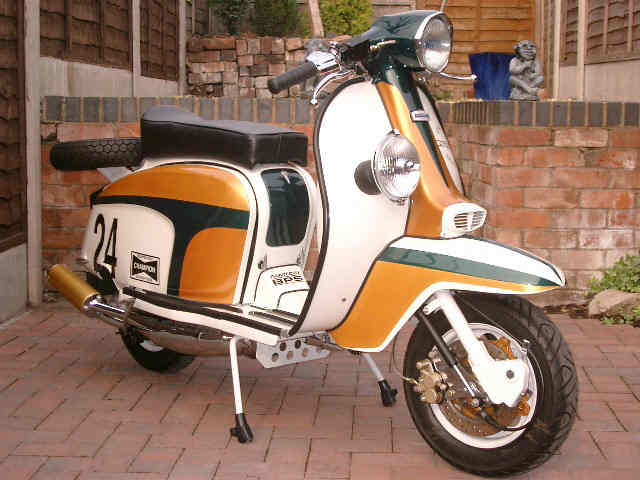 First of all, I would like to talk about the motorbikes I have used years ago. For your information, I possess a B2 motorbike license, which is for riding bikes below 250 cc. In the early days, I was yet unmarried, earning less than RM400 per month, hardly able to make ends meet with my salary.
However, today I have a B Full motorbike license enabling me to ride a 500 cc super bike machine. The above license was obtained when I was 55 years old in 1999.
What bikes have I owned since 1971? My very first motorbike I remember still was a Honda Cub 49 cc, a blue coloured machine. I remembered clearly borrowing some RM300 from my elder brother to buy the 2nd hand bike from my cousin-in law, Ah Lam.
Although a very small cc bike, this bike faithfully took me to Petaling Jaya, Kapar and many fishing and crab catching spots all around Selangor.
Another bike I owned was a red Suzuki 100 cc motorbike. Like the first, this was also a 2nd hand bike, which I bought for about RM500. It was a fairly large bike with clutch mechanisms.
This bike, I remember had a lot of problems. Being an old model, spare parts weren't easily available. I regretted very much obtaining it. However, I remember taking the Suzuki 100 cc machine by lorry to Penang, where I was undergoing a course there.
Before I left Penang Island, I sold off the machine for RM150 to a friend. Anyway, this machine helped me tremendously while I was in Penang. I remember it taking me to night classes for Mandarin in Penang town then.
The 3rd bike I owned was a Bridgestone 120cc motorbike. It was black in colour. Like the Suzuki, the Bridgestone also gave a lot of problems. Spare parts for the above bike were rather difficult to obtain. For readers' info, Bridgestone motorbikes are not too well known in Malaysia. Today, there are no more bikes of such brands in Malaysia anymore. Popular bikes today are Yamaha, Suzuki, Modenas and Hondas.
I still remember clearly owning a grey coloured Yamaha 80 cc cub in those days. This was a small 2 stroke engine motorbike. I still can remember vividly how I skidded and went under a lorry one rainy day with this bike, luckily I was wearing a safety helmet then.
The lorry had stopped because of a jam ahead. Upon applying full brakes, the Yamaha went into a skid. I went under the lorry and the Yamaha's back wheel hit the rear wheel of the 7 ton lorry. The impact caused the exhaust pipe, being made of steel, was not to be made straight again by the agent when requested to do so.
There are also various models of motorbikes which I owned. Unfortunately, mention about them cannot be made as I have forgotten about them today. After all, it was already more than 40 years now.
However, there is a motorbike which I should talk about. This machine was a Lambretta scooter belonging to a friend, Mr. Eugene Fernandez, which I learnt to ride way back in 1963 in Banting town.
Writing about motorbikes which I have used over the years has brought back many memories. I sincerely hope that you have enjoyed reading about them as much as I have writing about them to you.