Although I provide driving lessons to students who possess L licenses, nevertheless, from time to time, I do agree to conduct "refresher" courses for students who possess "P" or provisional licenses too.
Some young drivers, who have just obtained their "P" license, discover that they are not competent enough to drive well. Parents, who are concerned with their children's ability to drive safely, are therefore placed in a predicament upon discovering that their siblings are incapable to drive well. This is inspite of being given some 10 – 16 lessons or more by their previous instructor or instructors.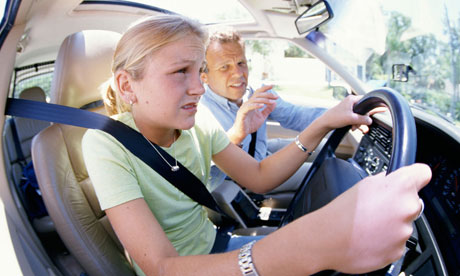 This was what led a Mdm. Yu, from Port Klang, who chanced upon reading my blog not too long ago. The above mother, a part time consultant with a logistics firm, contacted me about her son's inability to drive safely and well.
It should be made known here that with 41 over years experience of giving driving instructions to students, I do not fancy giving "refresher" courses to students, except may be to my own students only.
Students who intent to do a refresher course take up a further 6 – 10 lessons under me to better themselves in the art of driving. I charge RM25 per hour for such classes. However, the charges for refresher courses can even go up to RM50 an hour.
A few years ago, I taught a housewife, from Kg. Delek, Telok Pulai, Klang, how to drive in her husband's 2850 c.c. new Pajero. For readers' information, teaching someone who is not competent in driving, especially in a big and powerful vehicle, such as a Pajero, is no mean task.
In fact, while tutoring the housewife mentioned above, my "boss", Mat Saat, from Sekolah Memandu Mat Saat, saw me imparting refresher lessons in the Pajero, and hollered, "What on the earth are you doing?", he inquired. "How in the world can you envisage doing such a thing?", he said.
In reality, teaching refresher courses in a Pajero is indeed dangerous! For those who are unaware, the Pajero's handbrake is located on the driver's side, below the dashboard, next to the driver's right knee. As such, an instructor, infact has no opportunity at all to use the handbrake to assist her when emergency situations arise.
It is hoped that other instructors who are reading this article would not contemplate doing what I have done. It is infact, a "stupid" act!
In a half an hour interview over the phone recently with Star's feature writer, Rashvinjeet S. Bedi who had wanted to write an article entitled "Parents' misplaced love puts young lives at risk", amongst other things, I was quoted to have reiterated that "many driving schools nowadays are more interested in making money, instead of imparting the correct knowledge of driving. They are just interested in churning out students, who in reality, can't drive properly. New drivers are not getting enough practice hours on the road."
Readers may wish to know, what does a "refresher" course entail? First of all, permit me to tell readers that a "refresher" course can be done in 2 ways:-
1. Using the driving instructor's driving school or institute's vehicle to brush up or improve the student's apparent weakness and defences.
2. Using a student's own automatic car to better his or her ability to drive well.
The second alternative appears to be a better choice as it will provide a student the chance to get used with his or her vehicle eventually. Whatever it is, the rates for refresher courses remain the same at RM25 an hour. The maxim followed by many driving schools appeared to be, "it's not whose car or vehicle were using. It's the time, which we impart upon teaching you how to drive well that counts."
What do I out on a mission of conducting refresher classes do upon meeting with a student for the first time?
Ideally, check the driving license to see if it's valid, meaning, it's not expired. Find out a few things about the student. Things like which driving school taught him, how many hours of driving did he or she undergo and has the student ever been given the opportunity to drive in towns or otherwise.
These are important things a good instructor should know. All these will go a long way to assist the instructor in preparing the student for a refresher lesson.
My observation upon "P" holders show that, amongst some of the major weaknesses of "P" drivers are:-
1. Incapable of stepping on the accelerator correctly, thereby causing the vehicle to stall.
2. Inability to take a corner correctly, thereby causes the possibility of a near collision.
3. Not ensuring that a vehicle is in "free" gear or otherwise before switching on the engine.
4. Unable to evaluate which correct gear a vehicle has to be in.
5. Many students tend to turn their heads to the rear when asked to ensure if there are vehicles approaching from the rear. They should infact use the side mirror instead.
6. Many "P" drivers are found to change gears incorrectly. They tend to enter gear 4 instead of the required gear 2, causing the vehicle to vibrate violently.
7. A tendency to leave up the clutch too fast thereby causing the vehicle to jerk abruptly. This pertains especially to gear 2 and 3 specifically.
8. Finally, it has been observed too that many "P" drivers fail to ensure that the coast is clear before they drive off.
The above are some of the weakness which many "P" drivers suffer from. During the "refresher" courses, a good instructor should emphasize upon the 7 or 8 weaknesses I have mentioned above. It is only through a determined effort, which will eventually improve a "P" driver's ability to drive well.